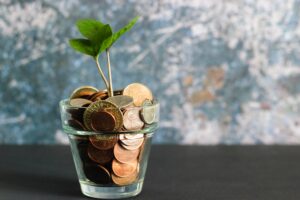 May was a great month winning grant funding for Millionaire Grant Lady clients, just like March and April!
While COVID-19 is changing the grant landscape, organizations can still have grant success, especially in healthcare and services for people who are especially vulnerable to COVID-19.
Funding in May for Millionaire Grant Lady's work was $562,500, including:
$500,000 for telehealth services in the face of COVID-19.
$60,000 for services to people experiencing homelessness in COVID-19. People experiencing homelessness are a special population at-risk of COVID-19 complications.
$2,500 in a general purpose grant for the organization.
Growing grants is like growing flowers. The consistent work of Millionaire Grant Lady and these clients in applying for grants and keeping in contact with funders, grew financial support amidst the current storm.